by: massimoburgio
tags:
2.0 culture, Andalucia Lab, Andalucia Web Solutions, Andalusia, brand reputation, buzz, Club Malaga Valley, Club Marketing Malaga, Cluetrain Manifesto, community management, Conversation Prism, creativity, Diario Sur, DigitalMarketingFørung, Dowbleyou, Google, hot social media topics, influential SEO, infographic, infographic mandala, interactive marketing event, internet marketing campaigns, Juan Luis Polo, Keka Sanchez, Malaga, organization, Palacio Ferias Congresos Málaga, Rene de Jong, Search Congress, search congress milan, Señor Munoz, SEO geek, SEO panel, Sico de Andres, slideshare, SMX Stockholm, social CRM, social media expert, social media geek, social media infographic, social media marketing, social media marketing presentation, social media presentation, social media research, Spain, Spanish social media market, strategic focus, strategy, Territorio Creativo, Tomas Rufino, Twitter, Twitter hero, user powered web, web 2.0 identity, Web Congress, Web Congress Malaga, Yahoo

categories:
case of the month, conferences, global business, knowledge sharing, networking, news, online interactive, search marketing, social media marketing

latest posts:

At the end of September a new breed of interactive marketing event kicked off in Málaga, (Andalusia, Spain).
A spin-off from the classic series of Search Congress events, Web Congress Málaga is also the brain child of Ouali Benmeziane and his team, and featured an interesting new format: six different track on search marketing, social media marketing, interactive marketing and also on web design, development and hosting.

Add a line up of top speakers for the conference on day one, a series of workshops on day two, a great participative audience, amazing networking opportunities and, as always, a stunning event location (the brand new Palacio de Ferias y Congresos de Málaga), and Web Congress Málaga easily turn into the best online marketing conference I moderated this year.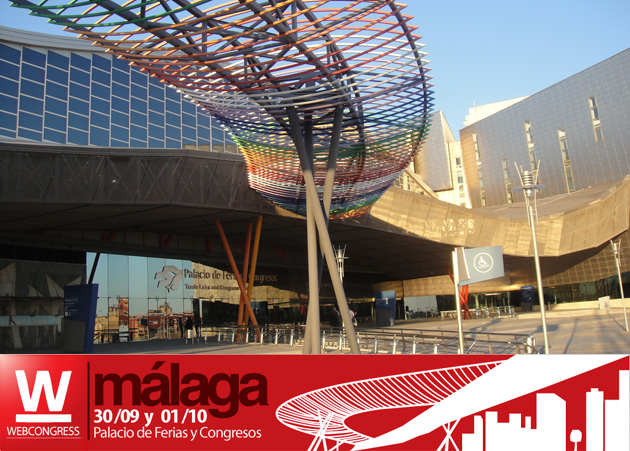 The conference day at Web Congress Málaga was packed with great content and interesting presentations from Google, Yahoo! and YouTube, but also Red.es, W3C España, Havas Digital, CamerPyme, among others. Very interesting the local Andalusian focus with presentations from Club de Marketing de Málaga, Club Málaga Valley, Andalucia Lab and Andalucia Web Solutions, as well as the social media presentation by blogger and social media expert Keka Sanchez and the interesting business/finance presentation by René de Jong of Internet Advantage on "How to plan a budget for internet marketing campaigns". Being the SEO geek that I am, I also really enjoyed the SEO panel with three among the most influential SEO in Spain: Sico de Andres, Señor Muñoz and Tomas Rufino.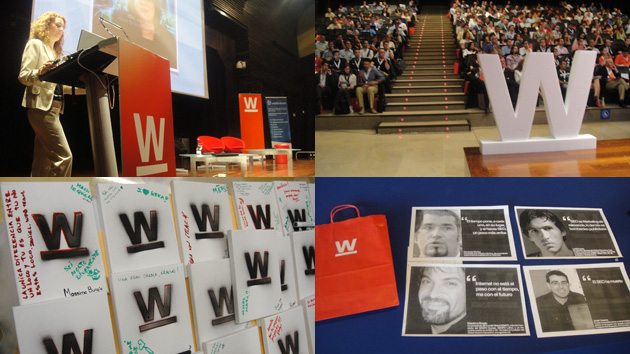 But also, being the social media geek that I am, I couldn't be amazed by the presentation of Juan Luis Polo of Territorio Creativo on "The Future of Social Media". Being also a Spanish Twitter hero, Juan Luis delivered a very powerful presentation all based on #hashtags, titled #todobajocontrol (#everythingundercontrol). During the presentation Juan Luis Polo also explored the state of social media in Spain, with data and insight from the latest social media research produced by Territorio Creativo. Very interesting data, download it and check it out if you speak Spanish or are interested on the Spanish social media market.

Juan Luis Polo got my attention immediately as he reminded that online conversations are not big news, and the Cluetrain Manifesto was already saying back in 1999 that "markets are conversations".

The Cluetrain Manifesto also predicted more than 10 years ago "hot social media topics" such as the fact that user powered web produces buzz with impact on brand reputation. Juan Luis quoted several highlights from the classic marketing book, including the classic "In just a few more years, the current homogenized voice of business – the sound of mission statements and brochures – will seem as contrived and artificial as the language of the 18th century French court", "Already, companies that speak in the language of the pitch, the dog-and-pony show, are no longer speaking to anyone", "Companies need to realize their markets are often laughing. At them." and "Companies that do not belong to a community of discourse will die".
Other grest insight came from other slides were Juan Luis showed a vision of social media marketing with a nice infographic mandala (I love social media infographic mandalas, such as the conversation prism) you can see in one of the images here below. Other highlights from Juan Luis Polo were the three pillars for social media marketing campaigns (strategy, creativity and community management), a methodology with strategic focus and even more focus on the internal organization and 2.0 culture within the company, beside of a true web 2.0 identity.
And the future of social media according to Juan Luis Polo? The seamless integration of organization, identity and social CRM! Check out some of the slides here below.
Great presentation, definitely the most interesting social media marketing presentation at WebCongress Málaga, well done Juan Luis! The presentation is not online yet, but you can browse other Juan Luis' presentations on Slideshare or get in touch with him through Twitter at @juanluispolo.
I also did a presentation at WebCongress Málaga, beside of moderating the event, but it was not as powerful as the one delivered by Juan Luis.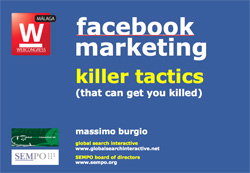 Note: my presentation on "Facebook Marketing – Killer Tactics (that gets you killed)" was actually a version in Spanish of a presentation I did two days earlier in Sweden at SMX Stockholm 2010, in English. I further refined the presentation and integrated other social media ethics content for a final, full version presented at the recent keynote I held at the DigitalMarketingFørung 2010 in Holstebro, Denmark. I will post the final version of the presentation (in English) at this blog soon, and of course it will also be on my Slideshare account. Follow me!
My presentation and moderation at WebCongress Málaga was well appreciated from the local Andalusian and Spanish audience, with many posts from bloggers (here, here, here and here, all in Spanish) and an article by Málaga's main newspaper, Diario Sur. Thanks to all, and thanks also to the WebCongress Málaga audience, always very active, participative and open to share experiences and to contribute to the conversation.
Last words for this post go to the great organization of WebCongress Málaga, all curated by Ouali Benziamane and his Dowbleyou team. You are treating the Spanish online marketing industry to a new standard in event organization that is really hard to beat! All thumbs up for you guys! Do you want to take part to further WebCongress events? Just check out the event website, as WebCongress will be coming back soon to Barcelona (WebCongress + SearchCongress together) next March 11, 2011. And there are even more events planned worldwide and coming soon! I can't wait Search Congress to hit Italy next year!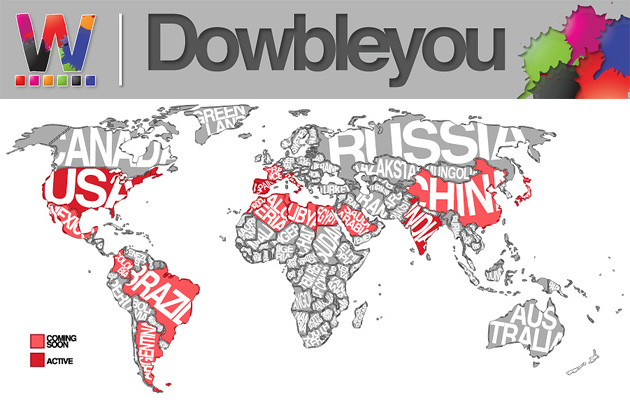 SEND TO A FRIEND
|
PERMALINK
|
PRINT