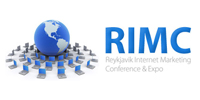 I came back last week from the amazing experience of discovering Iceland, where I spent a week to participate to the Reykjavik Internet Marketing Conference 2010 (RIMC 2010) organized by my good friend the "Viking of search marketing" and now also a fellow Director at the new SEMPO Board of Directors Kristjan Mar Hauksson, who has been the perfect host for the Icelandic event.
Even if I find challenging and honored when I get invited to speak or moderate panels at great conferences at big venues, (like SES London 2010 the week before), I still love the atmosphere, mood and networking of smaller conferences like RIMC 2010. When there are less than 300-400 people in the room I feel free to walk among the audience with a microphone (or two) in my hand, make eye contact with the attendees and shoot the occasional question to the audience, even during my presentation and not just for Q&A.
This is why I'm also a great fan of the Search Congress series in Spain, of MediaCamps around the world (I signed up to speak at MediaCamp Perugia next month) and several other "more intimate" events around the world. Right after SES London I also participated to a round table at SEO Campus Paris 2010, and I found both the event and the organization behind to be perfect, a human size show. I will also be speaking soon at SASCon in Manchester (an event focusing on Search, Analitycs and Social Media organized by SEMPO UK), at SEMStandard 2010 in Warsaw, Poland, and at the Nonick Conference in Bilbao, Spain.
Back to the Reykjavik Internet Marketing Conference 2010, the event has been a convergence of some among the smartest international search marketing experts and speakers with some of the most savvy online marketers in Iceland, all lead by the amazing Nordic eMarketing team of Kristjan Mar Hauksson.

Great speakers at RIMC 2010. I had the pleasure to see again and assist to a presentation of my good friend Allan Dick of Vintage Tubs, who also moderated the Social Media Marketing session where I was presenting. I also enjoyed catching up again after SES London with Anne Kennedy, Mikkel de Mib Svendsen, Dixon Jones, Shane Borelli and Ashley Friedlein, beside of meeting my SEMPO Europe Co-Chair Paul Doleman and his iCrossing UK team. I shared the Social Media Marketing panel with Jens Hilmersson of Nordic eMarketing and Matt Sewell of Hunterlodge and enjoyed other great presentations from Elísabet Grétarsdóttir of CCP Games (who did an amazing presentation about the virtual world of EVE Online), Kjartan Sverrisson of Icelandair, Sasha Berlik of Mexad and Jenny Leahy of Microsoft/Bing. Great questions and interaction from the public too! The only missing announced speaker was Mike Grehan, also recently elected as Board Director at SEMPO, who had a last minute health problem (nothing serious) and couldn't make it to the event.
My presentation "Social Media What?" has been direct and thought-provoking as usual. The audience was expecting to hear me speaking about how to make business on social media, as reported on the official event program, but I started my speech saying "forget about it, buy some ads on Facebook if you want to do some sales!", then brought the audience back to what social media is, how to "behave" on social media networks (search marketers dos and don'ts), and I finally touched base on Social Media Strategies: which channels? which goals? which resources? who's your social media ecosystem?
I also presented a few quick case histories, starting with some of the solutions we implemented for Global Search Interactive clients in the social media space. I showed that no social media strategy is equal to another, and invited the audience to "find their own way to social media", giving out several suggestions as I usually do (note: the clients' slides have been removed from the Slideshare presentation, as we didn't have full permission for publishing form a couple of them). I'm sure the audience was glad to discover that among the case histories I presented two brands who are doing particularly well on social media marketing: one is Skittles, while the other is the very own Icelandic Board of Tourism, who launched at the end of last year the campaign Iceland wants to be your friend and it's now fully engaged on several channels (blog, Facebook, Twitter, Vimeo) taking seriously the aspect of "contributing to the online conversations".

More about it in the presentation below, also available on Slideshare as usual for download and embed. Enjoy!
I also introduced a cool Social Media Landscape Comparison Chart that I got via Facebook on the same morning of the conference, and that I promptly integrated in the presentation – but let me publish the image here too, so you can have a bird eye on the entire comparison chart (in the presentation content is split in three slides), where the major social media channels and networks are evaluated in terms of online marketing goals.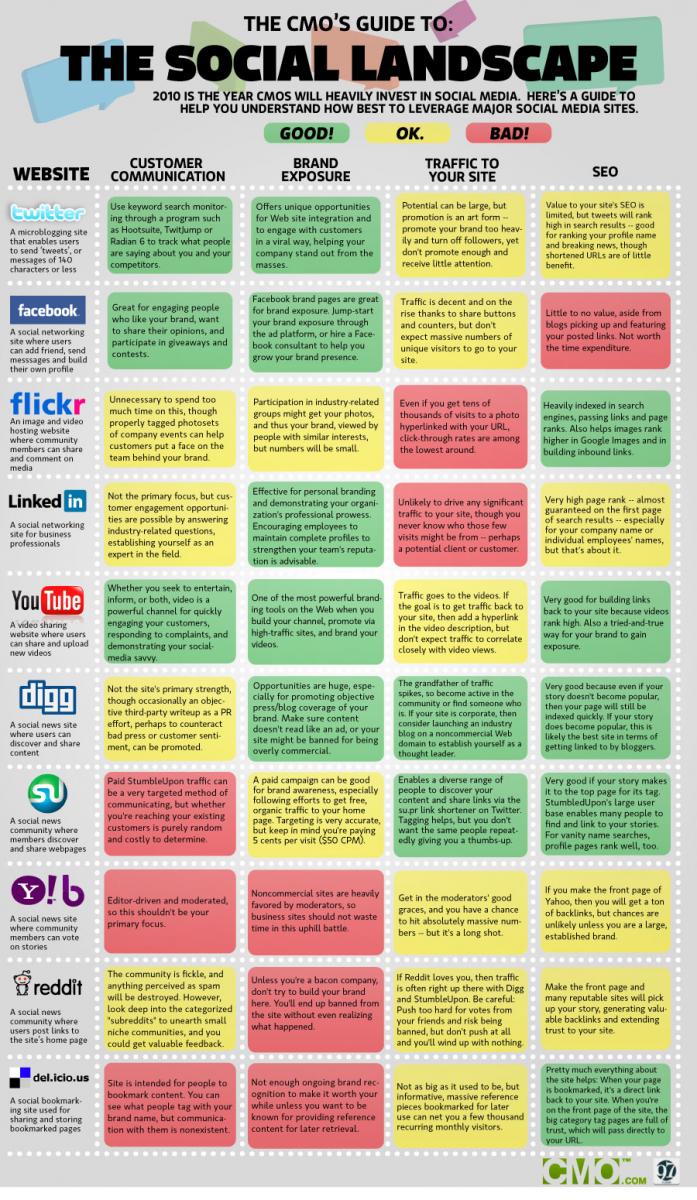 Interesting analysis, don't you think so? The comparison chart has been originally created and published by cmo.com – good job, guys! I don't particular agree on some of the point, but overall this is a great guide to understand the social media landscape , and to evaluate social media networks via online marketing goals and social media strategies. I think I will dedicate a post to this chart alone in the next future.
Back to the Reykjavik conference, a word needs to be spent also on the aftermath of RIMC 2010. The hosting efforts of Nordic eMarketing has been epic! Speakers dinners before and after the conference, nice hotel in central Reykjavik and special tour to geysers, waterfalls and geothermal spas! And, most of all, a lot of fun!

The climax of the aftermath has been reached during the visit to the art gallery and atelier of Haukur Mar Hauksson, Kristjan's father and very talented, prolific and visionary Icelandic artist (center, in the picture above). Amazing place, lots of food and drinks, and plenty of music instruments that transformed the dinner into a jamming gig, where pretty much everybody played instruments or singed-along – and allegedly I destroyed a tambourine because I played it like a drum set with drum sticks – but I'm a punk rocker used to destroy guitars and drums, so the tambourine was not big deal for me! =)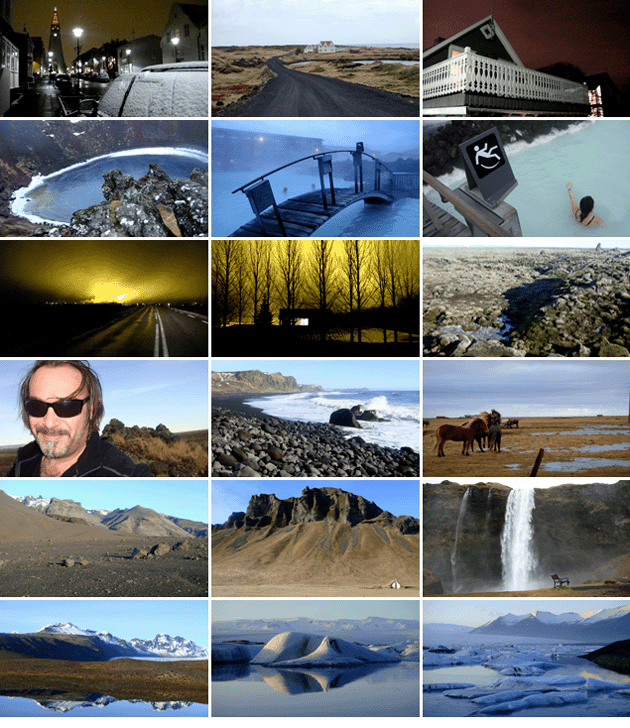 Before closing this post, let me share also with you more pictures from the amazing week I spent in Iceland. I rented a car for maximum freedom and I went off exploring glaciers, volcanoes, waterfalls, geysers, fjords and other stunning Icelandic natural beauties. I uploaded all my pictures on Flickr, click on the picture above to see my Iceland photo collection, or follow the links to see the specific photo sets of RIMC 2010, Reykjavik, amazing Icelandic landscapes, weird encounters like geothermic greenhouses at night or dream places like the famous Blue Lagoon.
I ♥ Iceland!