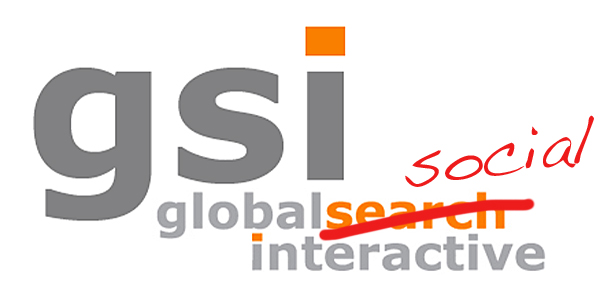 GSI comes from a consolidated experience in SEO (search engine optimization) and SMO (social media optimization). We now decline all our optimization experience and knowledge to make all aspects of communications perform on search engines, social networks, and the digital world.
Our team is also experienced in organizational change. We can help assess and optimize overall communication plans, and even the internal communication workflow, if needed.
We optimize communication, content, media, campaigns, websites and social presence, both at strategic and tactical level, for each of our online marketing projects.
Ethics, best practices, deep knowledge, strategic insight, alternative thinking, focus on performance, quality of delivery and a friendly interface with the client are foundations to our work philosophy.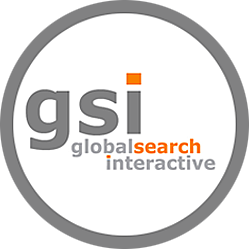 OUR SERVICES ARE AFFORDABLE
We are not greedy.
Ask us a quote and see how affordable we are!
We are not "after the money", and our the cost of our work is very reasonable. We also believe that online performance in communication can be achieved by every organization, not just those with a big marketing budget, so we generally cut down prices for those organizations who really are of value, but have big economic resources.
We keep agency cost down.
We don't have expensive flagship offices with fancy decor and the optional foosball table. As a matter of fact, being an international network of professionals, we don't even have a formal office.
Our team just books meeting rooms in co-working spaces whenever there is the need to physically work together or meet with partners, while we strongly rely on email, messaging, Skype, and other collaborative project management platforms and tools for the teamworking.
So our clients don't have to pay for our rent, our secretary, or our office parties.
We cut production costs.
Agencies generally invoice for the full develop from scratch of what's needed for online marketing projects. But those who have been in the online industry for years own huge libraries of design templates, programming code or marketing materials that can easily jumpstart any online marketing initiative.
We are always very honest with our clients. We tell them if we are going to customize pre-existing or integrate open source code, procedures or materials, and sometimes we suggest using plugings that will do the job, rather than developing functionalities and code from scratch.
We also try to spot any chance for our clients to save money, assessing and advising on third party tools, platforms and services, where we don't add any mark-up, so the client pays exactly what the cost of the purchased services or tools was. No mark-up at all, and our free technical support. That's pretty honest, right?

OUR WORK IS ETHICAL
We only do ethical work.
After more than 20 years in the online marketing industry, we have set high quality standards also for the purpose of our work.
We will not work for companies who act unethically towards their employees, the environment, the consumers, or those who support unsustainable values or causes, such as wars or the weapon industry.
Also, we only partner and work with honest, independent marketing and communication agencies, who comply with the standards of quality and performance we commit to.
We don't do black hat or spam.
Black hat techniques on the web, search engines, social networks and even in the client/agency relationship, have spammed the internet and the online marketing industry for too many years.
Times have changed, and the web got smarter, and users too. Search engines and social networks have set strong penalties for those who get caught implementing spam techniques.
We support transparent, honest, and ethical practices, and we will never put our clients, partners or ourselves in potential blacklisting situations. No spam.
We practice gift economy.
We often go the extra mile, and we don't invoice for the extra work. Sometimes, if the project is really motivating, we gift our clients with additional "project items" that are not covered by the contract, but that can help improve the performance or effectiveness of the paid work.
We also work on pro-bono projects for organizations, people and ideas that inspire us.
OUR TEAM IS FRIENDLY
We are always available.
We don't work just during office hours, we are those who stay up all night, if necessary and urgent.
We reply to emails, phone calls and messages in a very short time and, if necessary, even at late night or during weekends and holidays. You can always count on us.

We socialize with our partners.
We like to have friendly relationships with people we work with of for, and to show a co-worker approach, rather than a "tight" consultant or agency one.
We understand that sometimes our clients must manage delicate internal relationships, and we are always ready to adapt to specific circumstances, or unusual work environments.
It's not uncommon that we end up becoming friends with our clients and partners, hanging out together even after the end of the projects, and outside the professional world.
We love to share knowledge.
We share our knowledge not only via the marketing content of our blog, but also with plenty of speaking commitments at international internet marketing conferences, events and workshops, teaching basics and advanced internet, search and social media marketing, or simply inputing solutions at a coffee break brainstorming session with a client.
We like to share what we know, and to create always new connections within our extensive international network of resources.
Global Search Interactive (GSI) is an independent "boutique agency" and consultancy hub that operates with resources based in Barcelona, Rome and San Francisco. GSI was founded in 2006 by search/interactive marketing expert and internet visionary Massimo Burgio.
ABOUT MASSIMO BURGIO
Current Industry Committment
A previous member of
SEMPO
, the Search Engine Marketing Professional Organization (for which he served within the Board of Directors, and the SEMPO Global and SEMPO Europe Committees), Massimo Burgio is an expert on international online business and interactive communication, and a
frequent speaker/moderator at internet marketing conferences
across Europe, the United States and worldwide.
Massimo also teaches master classes about internet marketing, search engine optimization and social media marketing topic at Masters run by universities and private education institutions across Europe and worldwide.
Education background
With a Degree in Marketing Communications matured among the Universities of Rome (Italy), Hertfordshire (UK) and Oviedo (Spain), integrated with Post-graduate courses at the Berkeley University (California, USA) and a professional background in advertising copywriting (1990), traditional direct marketing (1993) IT security consulting (1995) and online privacy (1997),
Massimo started operating in the Internet marketing industry in 1996
.
Previous online experience
After the launch of some of Italy's biggest portals (Kataweb, Wind, RAI –
1996-97
), Massimo served as Marketing Director for two Italian top interactive agencies (
1998
), then relocated to San Francisco to launch the California branch of an Italian search marketing firm (
2003
), ending up joining a US interactive/search agency for the launch of their San Francisco branch (
2005
).
Global Search Interactive
In late
2006
, Massimo created Global Search Interactive (GSI), a consulting/agency hub that helps companies, organization and brands in the lifestyle, education, and technology markets, engage with their target audiences through the integration of search, interactive and social media strategies and initiatives. GSI also helps several search and interactive marketing agencies worldwide through tailored consultancy, training and campaign support services.
Truly Human Communication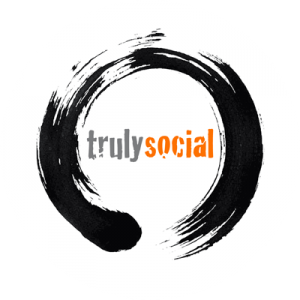 At the very beginning of
2015
, Massimo Burgio kicked off
Truly Social
, a new consulting/agency spinoff that offers affordable online marketing services to NGOs, associations, organizations, projects and events working and committing towards a sustainable social, cultural, environmental, educational or civil rights mission.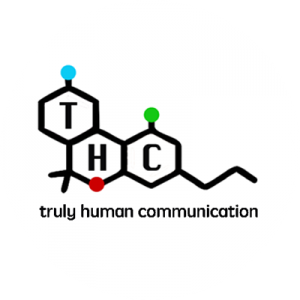 GSI and Truly Social are now virtually grouped under the Truly Human Communication Group (THC Group), an expression of belief in ethical marketing, honest user engagement and truly human communication.
Learn about our business networking philosophy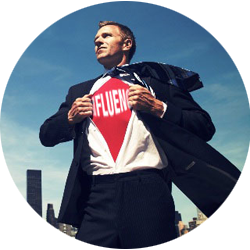 BUSINESS MODEL
Global Search Interactive has been created and works on a business networking model totally inspired by the social media dynamics. We always invite our clients and partners to explore with us the many opportunities that the new social-inspired, user-powered universe offers in terms of reach and engagement with brands, products, people, ideas, media and society.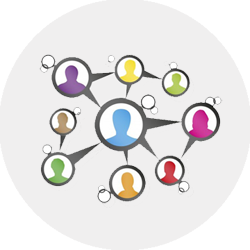 THE NETWORK
The social universe it's all about connections, networks, and trusted relationships, which are also the core of GSI's structure: an international network of professionals, experts and friends who know the web inside out, respect each other, and are just one degree of connection away to explore the many opportunities and benefits of working together as a team.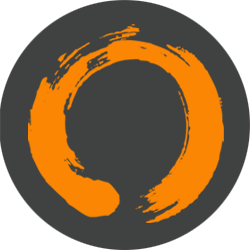 ARTFUL EXECUTION
Artful execution is one of the main pillars of GSI's work. Our team meditates on the right strategic approach like a Zen monk, plans online marketing operations with a Feng-Shui attention to details, rolls-out the several steps of the creative process as a Sushi chef, and focuses on the best media balance like a Tai-Chi master. We love what we do, and we care of each of our projects.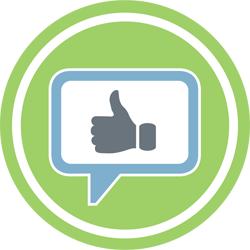 WE LOVE OUR WORK
At GSI we want the projects we develop to be successful beyond client's satisfaction. We want our clients to giggle when we present them the results. We aim at generating media buzz around successful projects, and we are always proud to submit our work to industry awards, or to endorse our projects as case-studies for international online marketing conferences.