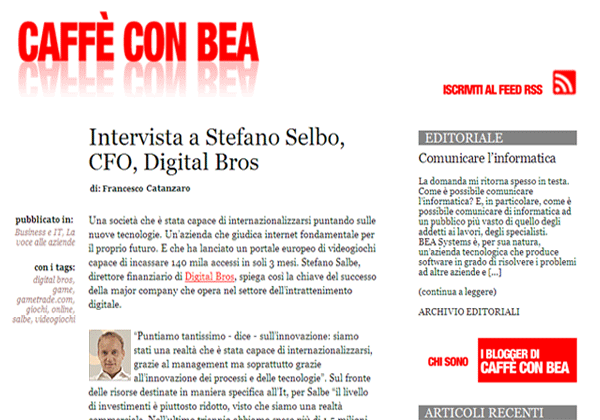 BEA Systems (Oracle)

e-Enterprise and Middleware IT Solutions
BEA Systems, one of the first tech clients at GSI, is now part of the Oracle Group. When we met BEA Systems, the company was trying to gain authority as a leader in the market of e-Enterprise and middleware solutions.
At first GSI supported BEA Systems by creating and optimizing a blog for the company, but the operation resulted not being well targeted. GSI then helped BEA Systems focusing on the right "social target audience" through a target profiling survey that gave clear indications on the right social channels for BEA Systems, that ended up building an authoritative group on LinkedIn, with conversations gravitation around the topics of e-enterprise and middleware.
GSI completed the support to the "social media start-up" of BEA Systems by providing in-house training to the BEA team, bringing the entire team up to speed on internet marketing, search engine marketing and social media marketing topics.
Year: 2009