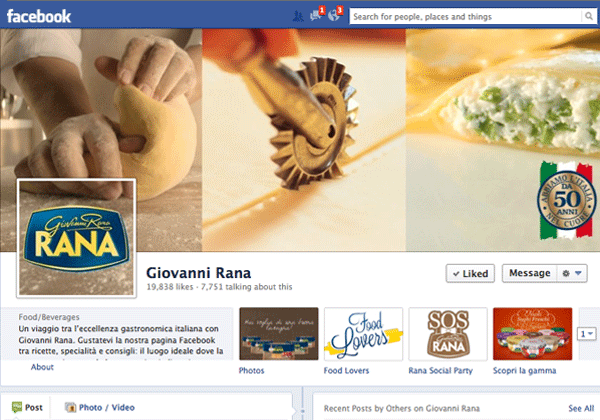 Giovanni Rana
Top Brand in Fresh Pasta
Project:
Working for Giovanni Rana has been really interesting for our team. Partnering with Xister, the Italian agency who manages the communication of Giovanni Rana at 360°, GSI has been outsourced the full management of social media marketing for the Italian fresh pasta producer.
Besides of managing the community of the Facebook fan page, GSI has been running for Giovanni Rana a complete content marketing campaign, producing, publishing and managing an editorial plan for foodies, creating engagement with food bloggers and e-fluencers, setting up an Online Press Office, and managing the client's online brand reputation.
Among the other several projects we developed for the client, the main ones have been the management of the online and social communication in support of the Italian Athletic Team for the London Olympics 2012 (sponsored by Giovanni Rana), and the online / social boost for the launch of a new line of fresh pasta sauces (Sughi Freschi).
Year: 2010-2012