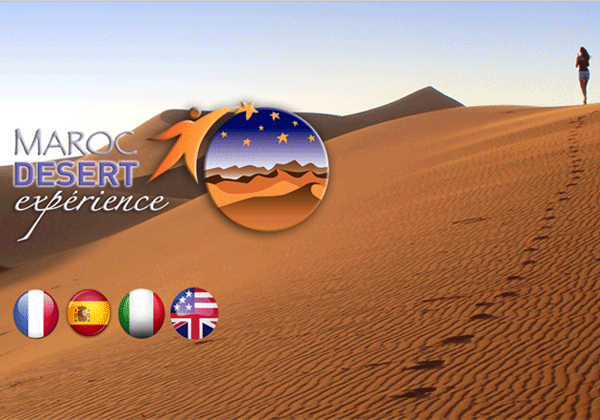 Maroc Désert Expérience
Holistic Tour Operator in Morocco
Project:
A project brought to GSI by our Moroccan partner agency Comunicare International, and that got GSI involved since the very first steps of "business coaching" for the client, who aims at offering holistic retreats and tours in the beautiful settings of Morocco.
Our team provided the management of Maroc Désert Expérience with strategic business and management consulting, we build an ecommerce website in four languages, optimized every single piece of content, developed all social media networks, and actually managed directly a couple of them (Pinterest and Flickr), while offering our clients a full training session on how to get the most out of social media engagement on all the other social media networks.
Among the many online marketing initiatives that GSI developed for Maroc Désert Expérience, our team also took care of the set up and management of a finely targeted PPC ad campaign, and also delivered many "pieces" of the project as "gift", since the project had a low start-up budget for the online. We are very proud of our work on the project, so we had no problems in operating some gift economy, too.
Year: 2014