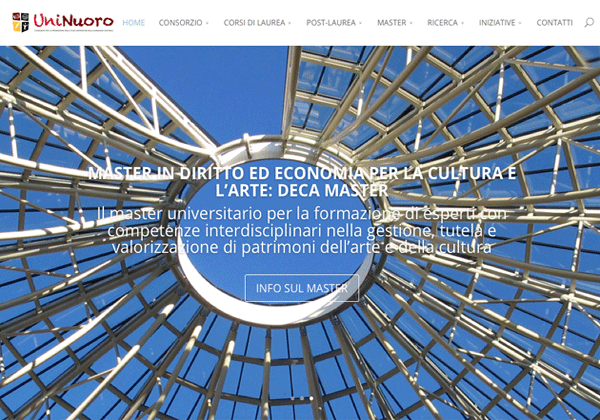 UniNuoro
State University of Nuoro, Italy
Project:
GSI have been collaborating with the University of Nuoro (Sardinia) for the last few years, giving classes of online marketing, search marketing, social media marketing and online fundraising at DECA Master, the master in Law and Economy for Culture and the Arts offered by the Nuoro university.
When the university needed to change its communication and launched a public bid for agencies, GSI decided to participate with our offer to create a fully integrated communication plan, and a website for the educational institution.
Besides of the expected deliveries, we also went the extra mile and run a competitors analysis, optimized everything, offered several different training sessions, sorted out a social media policy, and even gifted one of UniNuoro's masters with a website and a blog.
Year: 2014